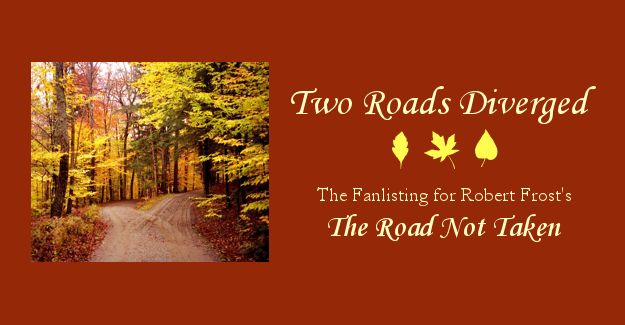 Robert Frost (March 26, 1874 – January 29, 1963) was one of the most celebrated poets in American literary history. Born in San Fransisco but later most closely associated with the Boston area and rural New England, Frost wrote some of the most popular poems in America, including "Stopping by Woods on a Snowy Evening," "Mending Wall," and "Nothing Gold Can Stay," in addition to "The Road Not Taken." He is the only four-time winner of the Pulitzer Prize for Poetry and received countless other awards, honorary degrees, and citations during his lifetime.

Frost was most noted for his unrivaled skill in using rural New England life to explore complex social and philosophical themes. He also utilized clear, simple language to make more elaborate points, using the "language of the people" more than most other poets in history. He eschewed modern, experimental movements in poetry and instead used more traditional verse forms and meter throughout his career.

Although his poetry is often considered very uplifting, Frost himself acknowledged that he worked best with irony and struggle. His life was filled with grief, physical and mental illness, and draining family obligations. As noted by the Oxford University Press, Frost's poetry – and no poem more than "The Road Not Taken" – frequently presents pessimistic and menacing undertones that often are either unrecognized or unexplored due to their hiding in plain sight behind a charmingly familiar and rural façade.




© Ashley, 2009 - . Part of the Fanlistings Network.